Meetings & Events
The Place to Meet in Saint Paul
A unique event deserves a unique location, and InterContinental Saint Paul Riverfront delivers. Our downtown hotel features several rooms with inspiring views of the Mississippi River, excellent on-site catering services and the latest audio/visual equipment—all to help make your event a flawless success.


Meeting Packages
Additional incentives available for 2020 groups in January, February, May, and August
The InterContinental Saint Paul Riverfront has special offers when you sign your contract no later than February 1, 2020 for event dates in January, February, May and August.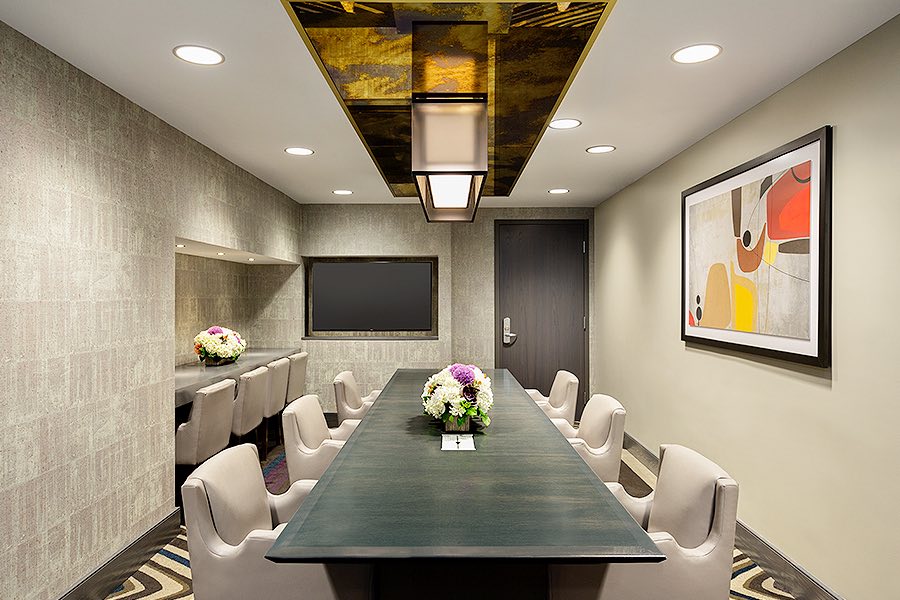 Super Conference Experience

"Can't say enough for the staff for helping us put together an excellent annual conference. The planning was seamless, the menus affordable and the staff execution flawless. I've done a lot of meeting planning and these folks are the best! Hope to schedule our next year's meeting again at the Intercontinental Saint Paul."

- JeanineToday

Great Views, Comfortable
and Quiet

"Spent three days at a small conference in St. Paul. The hotel was very nice. Our room overlooked downtown, the river, and Holman field airport. Very comfortable, quiet, nice amenities. Conference facilities were good for a small group. Staff was very pleasant and quick."

- James F.

Beautiful, Convenient
And 4-Star Service

"Stayed here for a conference and it was absolutely perfect. Really enjoyed the 1st class service, amenities and gorgeous location. We stayed in a "classic" room with a lovely view of the river. The restaurant/bar on the 1st floor was a great late-night gathering spot for us after meetings, (try the raclette cheese fries), and the pastries in the coffee shop are to die for."

- TheCrankyLibrarian

Wonderful Conference
Experience Here!

"I had the opportunity to stay at the InterContinental Saint Paul Riverfront for a business conference. I couldn't have been more pleased with my stay! Out hotel contact surprised me by putting me in an executive suite—unexpected, but an absolute treat, with a spacious room and beautiful view of the city and river. I can't recommend the InterContinental highly enough, whether you're in town for a conference, business, vacation, or otherwise. Top-notch!!"

- redmanatee9
Capacity Chart
Request A Quote